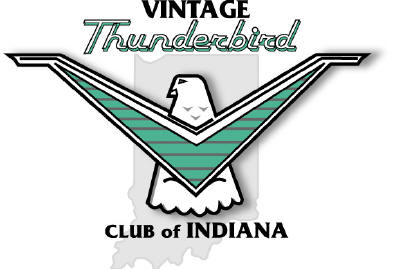 Welcome to the Vintage Thunderbird Club of Indiana.
Celebrating our 25th Anniversary 1991 - 2016.
You are visitor
to this web page.
Join us September 17, 2016 for our annual car show at Sharp Cars of Indy
from 9am to 2pm. This is a rain or shine event.
See Newsletter for details.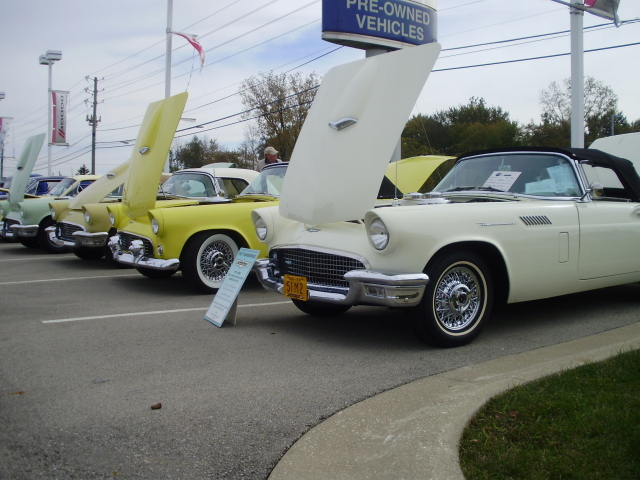 Thunderbird and All Ford Show 2016 flyer is here: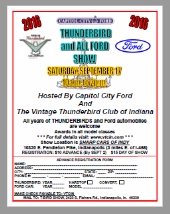 Just download, fill it out and mail it in!
Click here to download 2016 Flyer

Copyright 2016 Vintage Thunderbird Club of Indiana